FOR IMMEDIATE RELEASE
Russ Woolley Proudly Presents
Richard Skipper Celebrates
On & Off-Broadway
Beginnings
Brunch Show:
Sunday, April 8 @ 1:00 p.m.
(Doors open 12:15 p.m.)
LAURIE BEECHMAN THEATRE
407 West 42nd Street (lower level of the WEST BANK CAFE)
$30 ticket plus $20 food/beverage minimum –
exquisite and reasonably priced food and drink
Online reservations a must — and can be made by visiting
RichardSkipper.com 
and clicking the Yellow Starburst Link
 Meet the performers who created or played
classic roles in classic shows
ON & OFF-BROADWAY 
LANE BRADBURY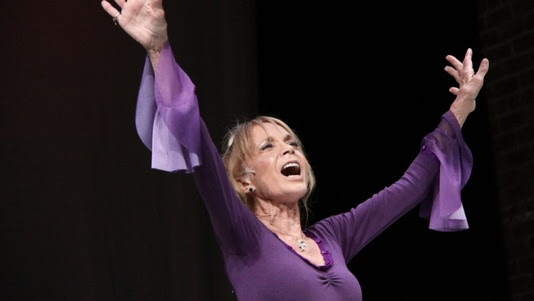 created the role of Dainty June in the original Broadway production of the classic Broadway musical, Gypsy, starring the legendary Ethel Merman
ANNIE HUGHES

of the Off-Broadway cast of the musical revue, Closer Than Ever
LAUREN MUFSON


from the Broadway and National touring companies of
Mamma Mia!
MARTA SANDERS

from the original company of Broadway's 
Best Little Whorehouse In Texas
AND LOOK FOR A SPECIAL MYSTERY GUEST! 
Musical Direction Joe Goodrich
Rex Benincasa on Percussion
Steve Doyle on bass
Erik Lawrence on Sax
ENJOY FINE FOOD AND 90 MINUTES OF BROADWAY MUSICAL MEMORIES WITH THE STARS WHO CREATED THEM!

RICHARD SKIPPER has entertained thousands and celebrated the careers of some of the finest and most honored stars of NYC'S Theatre Row for decades! He now brings to you artists and the roles they created or, simply, made their own. Richard Skipper Celebrates is reminiscent to the great old TV specials and series from our youth, where we get to chat with and honor celebrity icons.
COMING ATTRACTIONS
April 15
Call on Dolly: From Carol Channing to Bernadette Peters (CallonDolly.com) for The Ziegfeld Society at Hunter College [3:00 p.m.]
May 20
An Afternoon with Liberace (David Maiocco) and Friends.
Those friends are Leanne Borghesi, Peggy Lee (Chuck Sweeney), Jim Speake, and THOSE GIRLS (Eve Eaton, Rachel Hanser, Karen Mack, Wendy A. Russell). Laurie Beechman Theatre [1:00 p.m.]
June 9
Richard Skipper Celebrates Cabaret and Cole Porter on his actual birthday for The American Popular Song Society, featuring Sally Darling, Todd Murray, and Leslie Orofino.
June 19 & 20
Russ Woolley and Richard Skipper present
Carole Cook at Feinstein's/54 Below.
June 24
Richard Skipper Celebrates The Laurie Beechman Theatre
showcasing their summer season with a special preview 

Richard Skipper and Russ Woolley, Tom and I were thrilled to see Richard Skipper Celebrates…John Kander 3/18/18- what an afternoon! My second one, Tom's first, and he is now a convert/addict too! Such talent, imagine all those wonderful performers doing a number together? The roof would blow off! Thank you for a terrific afternoon, and we can't wait for the next one! XOX 
~~John Oakley Higgins

Another fantastic edition of Richard Skipper Celebrates 3/18/18 in honor of John Kander's Birthday. Obviously, the music was terrific but the performances were outstanding. I loved Ms. Asbury's YES! and Also the duet performance by Jana Robbins & David Sabella. But my favorite, (which RICHARD hinted before the show was just for me was Lucy Spina's RING THEM BELLS (bells included) .. This show never disappoints… If you've attended one or several, you know what I mean, if you haven't done so yet, you're really missing out. 
~~Avi Duvdevani, South Amboy NJ

Wow! After interviewing Richard Skipper on our podcast Behind the Curtain: Broadway's Living Legends, I was on Cloud 9. Well, his show put me on Cloud 11! How he is able to create such magical events, time and time again astounds me. Richard Skipper is a national treasure and no one can really call themselves a New Yorker until they have seen a Richard Skipper show. 
~~Robert W Schneider, robertwschneider.com
The show is also made possible by Wright Bros. Real Estate.