Film and play maker Joshua Crone returns to New York with a stage/film hybrid that pushes the envelope.
WASHED IN THE BLOOD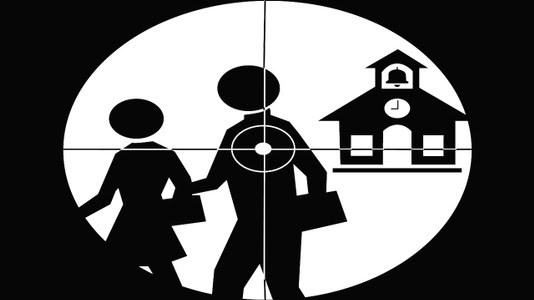 The story of a school shooter and some unlikely targets – presented directly after Easter at the NuBox Theater. Based on eyewitness accounts of the shooting at Umpqua Community College, Crone's dark parable won an Encore Producer's Award at the 2016 Hollywood Fringe Festival. "A tightly-wound piece that packs considerable emotion into its brief run time." – Kurt Gardner, ArtsBeatLA.
The NuBox Theater at John DeSotelle Studio
754 9th Ave, New York City
ONE WEEK ONLY:
Friday, April 26 @ 8 pm, Saturday, April 27 @ 3 & 8 pm, and Sunday, April 28 @ 3 & 8 pm – Tickets: $25/$15 (tickets@lightformlab.com)
A school shooter who singles out believers enters the lives of a teenage evangelist, a juvenile delinquent, and a youth pastor with a shady past in Joshua Crone's dark parable. Presented after the Easter holiday, WASHED IN THE BLOOD explores a perpetrator of one of the 21st century's most shocking and now-prevalent crimes. Based on fact and eye-witness accounts, Crone's play offers audiences a tour through the mind of a victim-turned-shooter.
Joshua Crone leads a fascinating life. He took up playwriting as a Marine in Southern California and spent the next decade supporting his habit with jobs as a carpenter, programmer, fisherman, teacher, before settling on a career in Polish and German translation. Along the way, he produced plays in Krakow, Berlin and London, earned a Masters in philosophy from the Jagiellonian University and studied directing at the Polish National Film School in Lodz. Then he moved to Los Angeles, where he crewed on half a dozen films at AFI, produced several plays and shot his first feature. He currently lives in New York.
This is Crone's second transfer. Squatters, a two-hander about a couple in an abandoned building days after 911, received standing ovations last year.